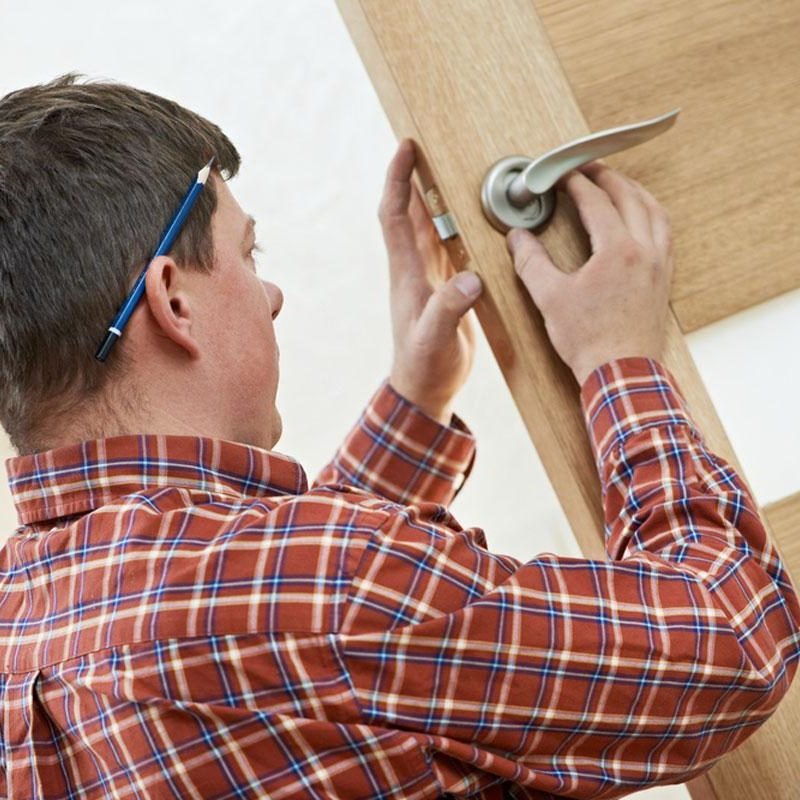 ABU DHABI BRANCH
Abu Dhabi Island, Al Salam Street Behind Abu Dhabi Municipality And FAB Bank Heirs. Of Ibrahim G. Sultan Al Suwaidi Building ONLINE FURNITURE – Showroom no. S2 Abu Dhabi
Landline: 02-6721444
Phone: 056-600-9626
DUBAI BRANCH
Risala Furniture LLC 9 24 A street, Al Quoz 1 Dubai – United Arab Emirates
Landline: 04-2959449
Phone: 056-600-9626
Doors Installation & Repairing
Because of its curb appeal and the protection a door should provide you and your family. Your front door is the most important in your home, and doors can transform your homes into those you always wanted. We provide quality installations and repairs that can help make your home a better place, and we guarantee complete satisfaction for whatever work we do.
For new door installations, our experts can assist you in selecting the best colour, style, and material for your home. With our wide range of door repair services, we can keep your home safe and efficient.
Whether your door requires new weather stripping to create a proper seal, a new lock, threshold caulking, or another repair, our experts can do your job quickly.
Let us install your new door if it's time. We offer single, double, French, and sliding doors in various materials, including steel, fibreglass, wood, etc.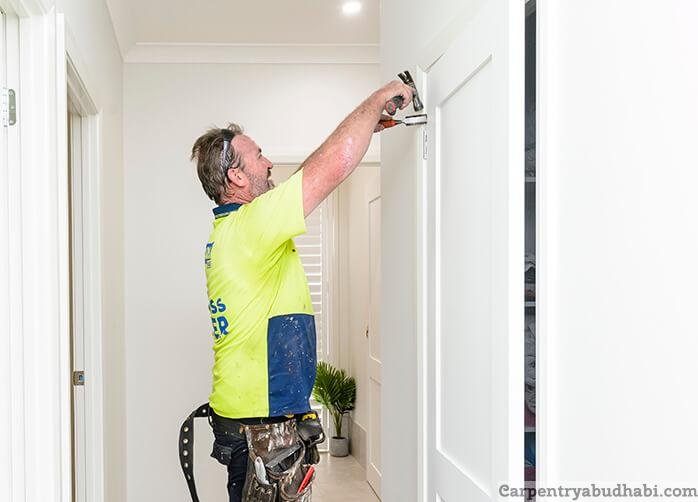 Damaged exterior doors are a nuisance and a threat to the security of your home. Entry doors should always function properly to keep you, your family, and your belongings safe inside and unwanted visitors out. We can restore your damaged doors so that they can protect you as they should.
Fixing common door problems
We can fix all the problems you're having with your exterior doors. While some repairs may necessitate ordering new parts, we will always secure and protect your door openings from the elements until the replacement parts arrive.
What are the significant types of door defects?
A door may develop visible gaps between it and the wall frame, an inconsistent gap between the door panel and structure, or visible carpentry joints resulting from poor artistry.
Such faults develop when the door frame isn't parallel to the edge of the ceiling, causing the door to fail to close correctly – caused mainly by the inconsistent alignment of the ceiling or the door during installation.
It is mainly caused by a heavy impact on the door panels or mishandling of the door. Usually, you will note visible crack lines, dents, scratches, and visible nail holes.
It can be caused by uneven floor levels, poor alignment or improper use of hinges. 
Why choose Carpentry Abu Dhabi for door installation and repair?
We at Carpentry Abu Dhabi have the perfect door for your home, whether your front door, patio door, or bathroom door. We offer various materials, styles, colours, and features to complement any home style and help complete any room. Or, if your current door needs a repair, we can get it back to normal in no time. With our quality door installations, we can make sure that your door is as safe as it is beautiful. From fibreglass to steel to wood composite and more, our experts can help you find a door that will give you the look you want and offer added benefits like noise reduction, strength, and resistance to natural elements.