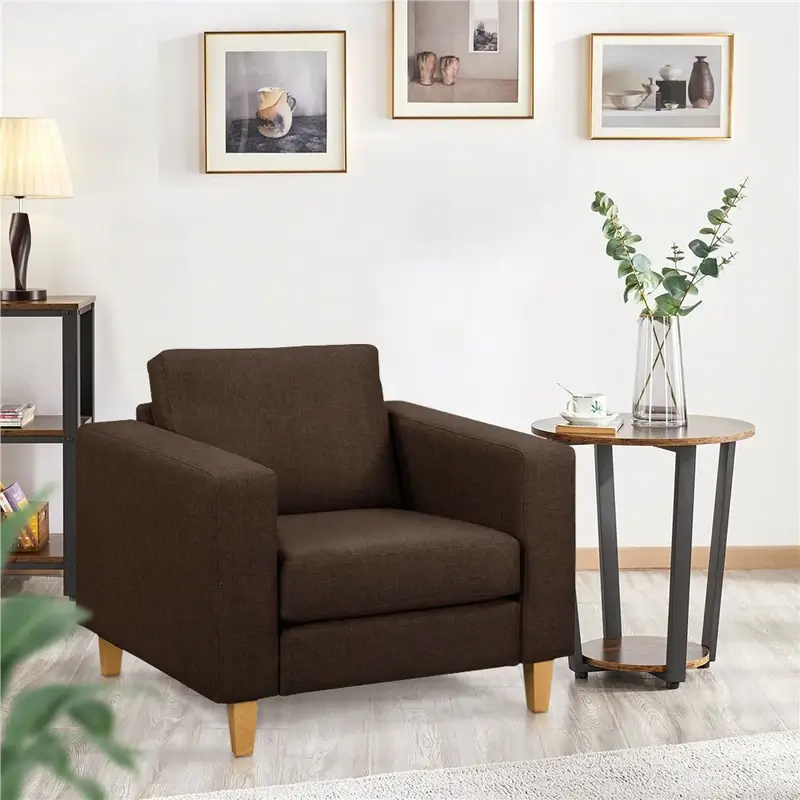 ABU DHABI BRANCH
Abu Dhabi Island, Al Salam Street Behind Abu Dhabi Municipality And FAB Bank Heirs. Of Ibrahim G. Sultan Al Suwaidi Building ONLINE FURNITURE – Showroom no. S2 Abu Dhabi
Landline: 02-6721444
Phone: 056-600-9626
DUBAI BRANCH
Risala Furniture LLC 9 24 A street, Al Quoz 1 Dubai – United Arab Emirates
Landline: 04-2959449
Phone: 056-600-9626
Carpentry Dubai – Your #1 Destination For Premium Quality Sofas
Are you about to redo your living room? A one-seater sofa is something you might overlook. This piece of furniture, like the huge L-shaped leather sofa and the wooden coffee table, demands equal attention. This space-saving, compact one-person unit is a modern living room fixture that adds a new dimension to the interior design. Forget about the crowd-pleasing position; the benefits of a single-seat sofa may be found all across the house. The most evident benefit is its capacity to take up minimal space, as opposed to the bulky two and three-seater ordinary sofas, which take up more than half of the available space.
A one-seater sofa can be found in a wide range of styles and patterns. The options are endless, from modest curves to traditional silhouettes, historical classics, to contemporary beauty. You can purchase the premium quality 1- Seater Sofas from Carpentry Dubai. 
Benefits of Purchasing One Seater Sofas
It's all about the style:

A single-seater couch is available in a variety of designs and styles. Every carving, whether classic or contemporary, cloth or wooden, is simply stunning. When it comes to adding images to the living, the single-duty unit is no less than a huge beauty when it comes to features and performance. Add ornamental trinkets, vases, or other knick-knacks on the sofa's flanks to make the single piece more fascinating. While a wooden one-seater gives the room a more natural vibe, its fabric counterpart has a more opulent appearance.

Exceptional comfort:

Because there is only one cushion on the single-seat sofa, it provides calming relaxation to the occupant. There is no pain because there are no holes or cording between the cushions. The user can easily relax by lying down. A single sofa takes up the least amount of space, allowing all vistas and walks to be seen. The individual can readily engage in discussion with the other members of the group.
Money-saver: One-seater sofas are a great way to save money. A single-seat sofa not only improves the appearance of the space but is also a more practical solution than the bulkier two and three-seater sofa units. It's also a take-anywhere piece of furniture that extends functionality and attractiveness in equal measure to the balcony, alfresco, and even the bedroom. It's ideal for spending your evenings reading your favourite bookmarked books while sipping a hot cup of tea.
Why Choose Us? 
Furniture comes in a variety of quality levels, and it can be difficult to tell which is which. We want you to come back and tell your friends about Carpentry Abu Dhabi. And we all know that won't happen if the furniture is of poor quality. As a result, we go to considerable pains to research the furniture companies we represent before presenting their products on our showroom floor.
We go to great lengths to acquire furniture that will last a long time in your house and provide you with the beauty and durability you desire. We can manufacture a high-quality sofa or sectional tailored to your exact specifications. Choose a fabric, colour, size, and arrangement that is ideal for your living space.