ABU DHABI BRANCH
Abu Dhabi Island, Al Salam Street Behind Abu Dhabi Municipality And FAB Bank Heirs. Of Ibrahim G. Sultan Al Suwaidi Building ONLINE FURNITURE – Showroom no. S2 Abu Dhabi
Landline: 02-6721444
Phone: 056-600-9626
DUBAI BRANCH
Risala Furniture LLC 9 24 A street, Al Quoz 1 Dubai – United Arab Emirates
Landline: 04-2959449
Phone: 056-600-9626
Bed Repair Service
Couch surfing is not a luxurious experience. Do you have the impression that you've been "roughing it"? You stretch and feel uncomfortable, but you still feel like you did before. It's official: your bed needs to be fixed. Bedroom changes can be decorative or functional. Whether you need to update your style, increase comfort, or repair your bed, we're just a call away. We believe in a simple, one-call solution that allows you to schedule an appointment with one of our home improvement experts.
Procedure for Bed Repair 
First, it would be best to consider that a trained service engineer should only do any bed maintenance or servicing. Whether it's overhead hoists, recliner chairs, or any other bed, you should leave it to an engineer to sort it out. In a service, practically every function and component of the bed will be examined. It is to ensure that the bed is still performing as well as it should be and make sure that you can safely use it. The service engineer will begin by visually inspecting the bed. It will help them identify how the bed is doing in general and assist them in identifying any potential problem areas that may require attention.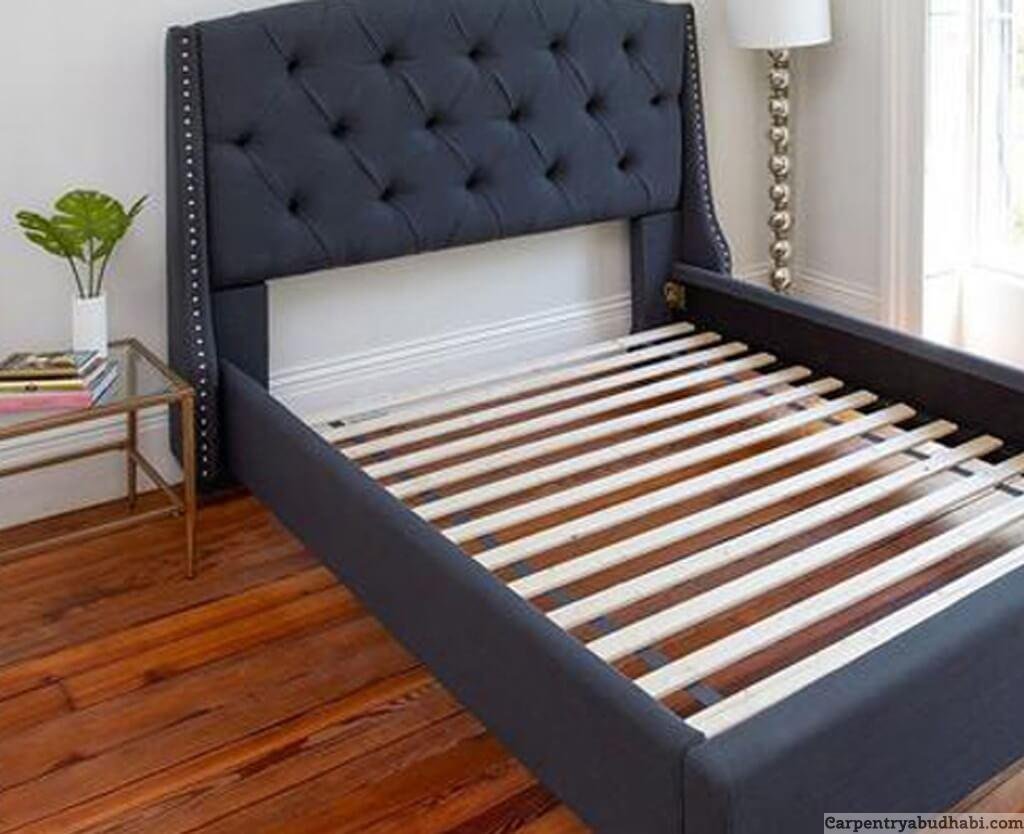 Types of Bed Repair Service
It occurs far too frequently. A child leaps onto the bed. Slats in beds wear out and become weak. The bed is slightly out of alignment. It can even happen if you inconsistently move your bed. Or for any other reason! The bed rails can break simultaneously or become weakly attached to the headboard or footboard. When we replace your broken bed slats, we'll inspect the entire frame to ensure good working order.
Bed frames are prone to get ruptured with due course of time. Bed repairers will check the bed ends, framework, base, and side rails for any obvious damage that might cause concern. The engineer will also check for any visible wear and tear that might affect the comfort and look of your bed.
We repair all types of broken springs you may have with your bed. With years of experience and backed by a highly trained team, we ensure your bed is functional and comfortable. From squeaky beds and broken strings to uncomfortable mattresses, our team closely inspects every detail of your bed to develop practical solutions.
Why choose Carpentry Abu Dhabi for bed repair service? 
Carpentry Abu Dhabi understands the importance of a bed in any home. It is the room's focal point and must be in excellent condition to ensure perfect dreams every night. Any bed, including wooden and metal frames and sofa and TV beds, can be repaired by our technicians. Our technicians receive training on a variety of beds in our training center. They can repair any bed type, from wooden frames to metal frames. We bring years of experience and technologies to your furniture repair or cleaning. We are very devoted when it comes to values.