Perfect Destination For Premium

Living Room Furniture
Your living room deserves to be a visual feast. Furniture and other objects that complement your living space will give it an elegant makeover. Carpentry Abu Dhabi's living room furniture includes items that will help you decorate your lounge area to make it as comfortable as possible for your friends and family. There is a wide variety of highly trendy furniture available to invest in, from sofas to coffee tables.
Benefits of Premium Living Room Furniture For Your Home 
Matching The Style of Your Home:

Different furniture design concepts to complement various home themes. In terms of appearance, you can find either old-fashioned or ultramodern couches, tables, easy seats, and entertainment centres. Furniture that matches the colour scheme of the room always looks nicer.

Improves Comfort:

Furniture often grows more and more unpleasant as it ages. Whether it's a thick cushioning or pillowed sofa, or an easy leather chair, new furniture can be a lot more pleasant to sit and cuddle on. It's possible that you'll fall asleep in it.
Adds The Value of Authenticity:

New furniture, such as tables or even lamps and lampstands, can lend an authentic look or even be handcrafted realistically. You must consider wooden furniture's composition to understand what you're getting, and remember that solid wood and engineered plywood have certain differences. However, when well crafted, pure wooden furniture can significantly improve the appearance of your home.

Guarantees Durability:

Another advantage of investing in high-quality new living room furniture is its long-term durability. Furniture that is well-made and constructed with the proper materials and construction can resist being dropped on, spills, and human traffic. While no piece of furniture can last forever or in all circumstances, having a high level of durability is vital for your investment.

Organizes Your Living Room:

Tables with drawers, bookshelves and entertainment centres are examples of furniture that can help you organize your living room. An easy chair with an open arm may also be useful for storing the remote control while it's not in use. A fruit basket on a coffee table could also be useful for storing valuables. If you have a little more living room space, you might be surprised at what you can do.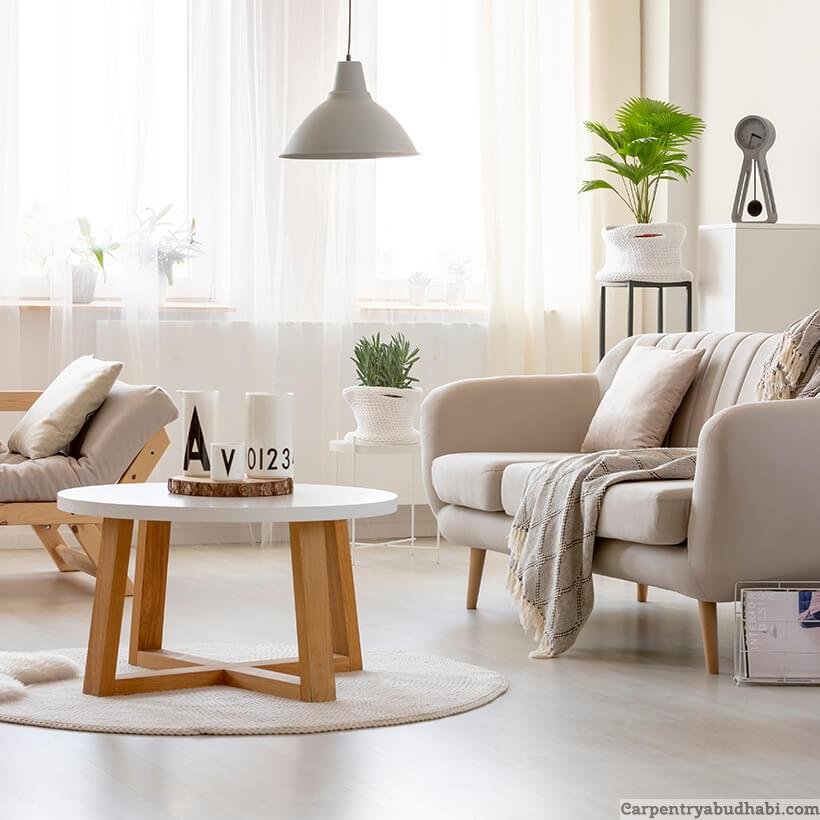 Types of Living Room Furniture Available With Us: 
Custom Tables 

Coffee Table

Side Table

Bedside Table 

Dining Table

Study Table
Custom Chairs

Lounge Chair

Recliner

Rocking Chair

Accent Chair
Why Choose Us? 
To provide you with excellent customer service prior to, during, and after the sale, we will be there for you. At all times, we strive to provide you with the best service and products. Our primary goal is to ensure that you are completely satisfied. We provide the highest quality furniture for both the home and the office. We offer access to a wide range of furniture styles, including contemporary, transitional, classic, and rustic. If you don't find exactly what you're looking for in our showroom, we can order from thousands of products in our furniture catalogues.